echoplexus
Mar 2013 – Mar 2016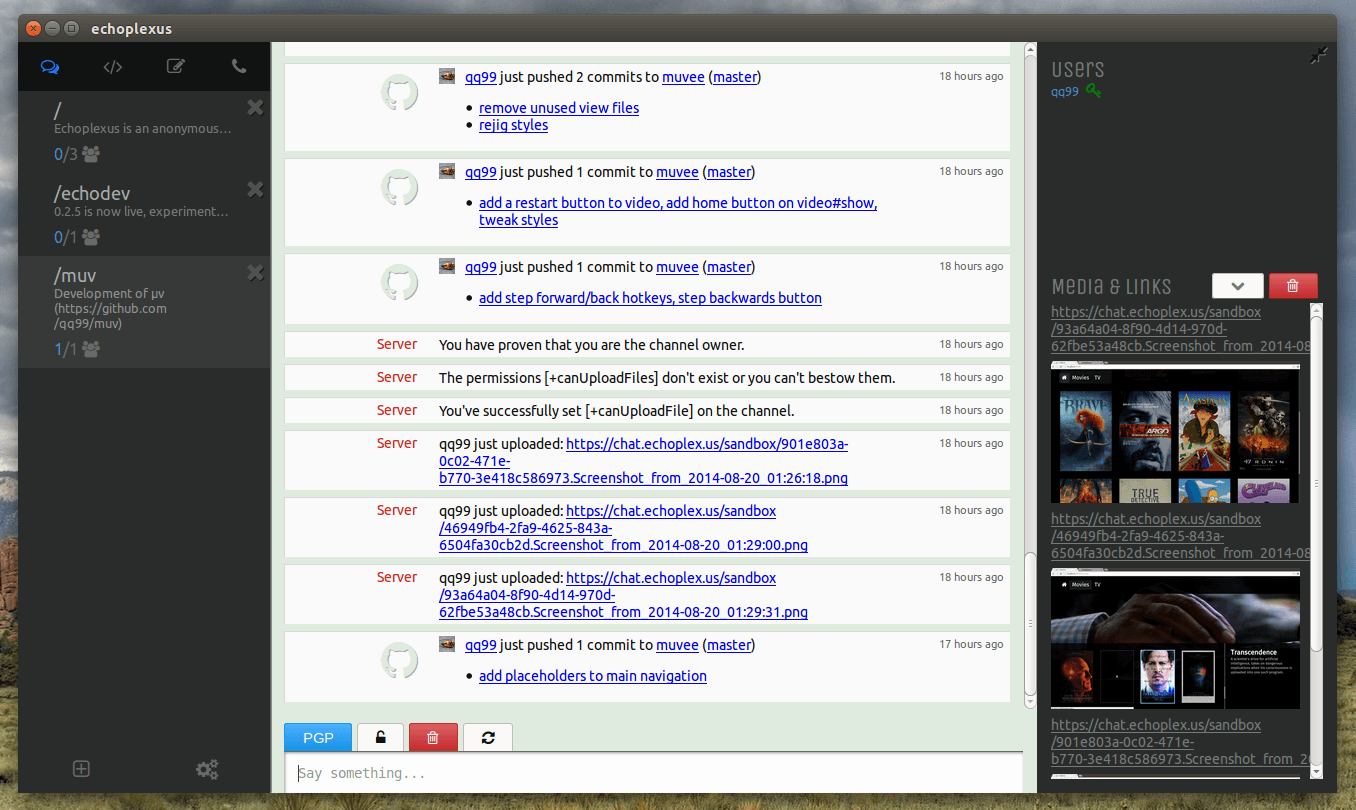 The goods
What is it?
Echoplexus was an anonymous, web-based, IRC-like chatting platform that made its best effort to respect your privacy. Here's a list of some of the features:
create and manage public or private channels
encrypt your chats with a shared secret or PGP
secure a pseudonym for linkable anonymity
code (JS) and draw together in real time
make free and secure Peer2Peer video and voice calls with the people in your channel using WebRTC
The name comes from the song "Echoplex" by Nine Inch Nails. I happened to be listening to it while I was developing it at one point, and the lyrics, "My voice just echoes off these walls" felt really apt while I was chatting with myself.
Current status
echoplex.us is dead. Now, a spammer owns the domain :/
The userbase / interest just wasn't there for it to be worthwhile for me to continue working on it. Due to the multi-player nature of the beast, I can't enjoy the project alone. One day, I'd like to revisit the concept with a better initial design plan; the ad hoc nature of feature development meant things were getting complex and more difficult to maintain.